Concentration - the Memory Games version 5.01,
December 5, 2009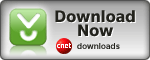 Download Free Trial »
From CNET Download.com

Other online games

We can highly recommend a visit to Dreamz.com and discover the endless selection of online games.

News:
December 5, 2009
Version 5.01 is out with a minor fix in the blog update notification feature.
December 3, 2009
Watch the first one of our high definition tutorial videos.
September 17, 2009
Version 5.0 of the game has been released. Check the feature list or try the game.
It contains two animated card sets: Monkey Business and Travel Stamps. They are both suitable for kids and fun to play with. Associative sets Pounce and Wag also available.
Concentration - the Memory Games
Concentration - the Memory Games is a full featured memory game of the card pair flipping style (known as tiles, pairs, flip over, concentration, mix and match as well) for Windows. It's traditional, yet, it's special. Why? Read More »
Concentration - the Memory Games is both fun and improves memory. For beginner and advanced players. It provides solitary entertainment and can be played againt an opponent as well. Evaluate »
High Definiton tutorial videos demonstrate key features of Concentration - the Memory Games. Just sit back and watch us play and explain how sound sets or associative play work. Watch Tutorials »
Extensive feature descriptions are available on the Galleus Blog filed under the Feature Description category.
If you want to play a good memory game for the challenge and fun, or use concentration for educative purposes, you've come to the right place. Because Concentration - the Memory Games is:
Versatile
Play on
seven board sizes
(up to 9 x 9) in two game modes. Single player or
against an opponent
. Play with unique
bonus elements
like joker.
Features »
Colorful
Eye candy
card sets
for kids and grown ups. Try
animated
cards or
sound card sets
to match sound effects. Find
related images
in associative play.
Card Sets »
Fun

Gravity, randomly moving or teleporting cards, and various teleport modes increase card values. You can match two, three or four identical cards.
Educative
Learn with Concentration - the Memory Games. Check out card tool-tips, match cards to descriptions. Use label overlays in full-screen mode to play in a classroom.
Professional
Create a regular player to keep track of your personal statistics. Go for the high score or just relax and play stress free.
Concentration - the Memory Games is shareware. You're free to use it 24 times during the evaluation period. If you decide to keep it, please register, now easier than ever, securely from inside of the program. How to order? Read more »