Concentration - the Memory Games version 5.01,
December 5, 2009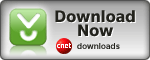 Download Free Trial »
From CNET Download.com

Latest:
September 17, 2009
Associate kittens with kittens, puppies with puppies or kittens with puppies using our new associative card sets: Pounce and Wag.
Travel around the world with the animated Travel Stamps card set. Optimized for large screens.
The Monkey Business card set comes in two sizes. And yes, it's animated. You have to try it.
July 9, 2008
The Fruit Machine card set, optimized for large screens. With the ambience of a casino.
How to Install / Uninstall
To install a card set from the Internet click the download link of the card set pack in your browser. When the browser asks, click Open, not Save. When the download completes, the card set will be automatically installed. If you have problems installing a set, download (save) it to any folder in your computer, then open it.
To uninstall a card set click Change Options on the Settings menu in Concentration - the Memory Games and select the Organize / Card Set Packs node, select the pack to uninstall and click Remove.
How to Preview Shareware card sets
Unregistered users can't play with shareware card sets, but they can preview all cards the shareware card set contains. Just download and install the card set (click the download link and choose Open) as if it was a freeware set. During the installation click on the Preview button when a message box appears.
To preview the card set later, select the card set file in the Windows Explorer, and select Preview in the context-menu.
Recent Releases
Freeware card sets are available to everyone. Registered users are free to use shareware card sets as well for a 30-day evaluation period. After that period shareware card sets must be registered or removed.
Some pluggable card sets assign new sounds to events and change the intrinsic bitmap background to suit their theme. Pluggable card set packs might place a link into the Help/Web Link menu. Some card sets might disable some program features. Always check card set properties in the Options dialog.
You can easily stay up to date and make sure you never miss a new card set. Subscribe to news about card set releases and other Concentration - the Memory Games related features.
Check Out the Blog and Subscribe »
Shareware Card Sets available to registered users only
advertisement




Freeware Card Sets available for evaluation use